Online auction website for the car trade

Our flourishing online auction website for the car trade is the fresh wave carrying the automotive industry into the digital age. We give car traders more opportunities, more flexibility and more freedom than can be found anywhere else. Our strong commitment to quality and service drives us to continuously improve our offerings to suit the industry's ever-evolving needs. We aim to be the best and we strive to help our customers do the same. With flexible, modular and end-to-end remarketing solutions, and customer service in more than 20 languages, we offer unique trading options that give our customers the tools they need to excel.

OPENLANE Entities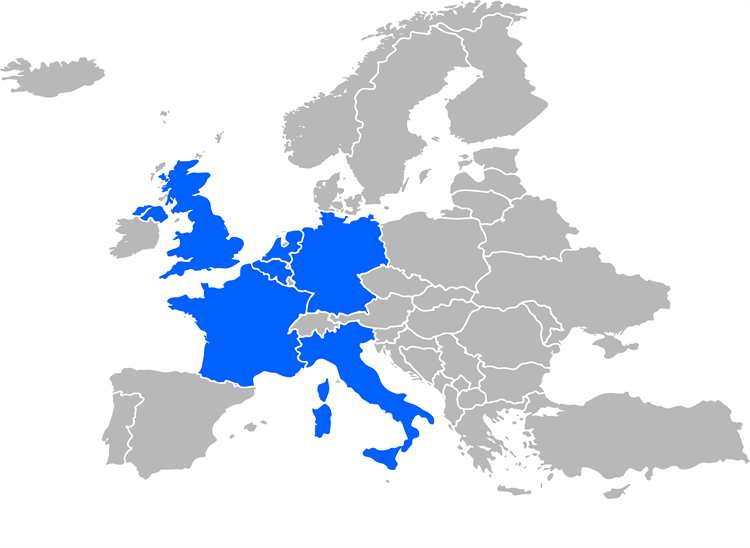 Why buy with OPENLANE?


Our secure, centralised auction platform lets you access a whole world of cars. And you're never tied to your desk or bound by borders. Browse the latest auctions and manage bids and purchases on our platform from any device at any time. We take care of you every step of the way with a range of buying
solutions and service options. Shop locally or internationally in your language and your currency. We handle the payments and deliveries.
Our search options make it easy to find the type of car you need, no matter what that is. We auction all sorts of vehicles from thousands of sellers. These include dealers, manufacturers and fleet managers, ensuring there's always a huge and diverse range of vehicles on offer.
Why sell with OPENLANE?
We give you access to more than 100,000 buyers located in over 50 countries. This doesn't just maximise your chance of selling, it also means you attract the best prices out there. Our buyers are interested in everything from pristine passenger cars to damaged utility vehicles. And you access them without any hassle. You communicate directly with us, and we handle all the tricky parts, including payments and exports. All within a safe and secure online platform that's accessible from any device.
+74.000


Sold cars across Europe

+100.000


Registered buyers

+50


Countries
OPENLANE makes selling cars simple from start to finish. We provide a range of remarketing solutions, including inspection and valuation services, auction and trading services, and pick-up and delivery services. We also offer end-to-end invoicing and a range of commercial tools that make initiating auctions and managing sales smooth and satisfying.
OPENLANE's milestones

2004:
COTW (CarsOnTheWeb) is founded as a company in Belgium.
2005:
In January, we organise our first online auction in Belgium. Many more are soon to follow.
2006:
We branch out by establishing COTW Germany.
2007:
We establish an entity in France and follow it up with Italy.
2008:
We sell our 10,000th car.
2009:
we move to our headquarters at the Grijpenlaan in Tienen
2010:
ING Activator Fund and Ark Angels Fun invest in our company
2012:
We celebrate our 15,000th auction.
2013:
Newly established entity in the Netherlands begins auctioning vehicles.
2014:
We celebrate our 30,000th auction.
2015:
We start auctioning the first vehicles from the Balkan region and Poland.
2016:
Vortex Capital Partners and ABN AMRO Participaties invest in COTW.
OPENLANE launches its first digital-first approach in the UK
2017:
We sell our 42.000th car in Europe.
ADESA's new auction platform goes live in the UK
2018:
We acquire German network for car trade GWLISTE.DE.
KAR announces definitive agreement to acquire COTW.
2019:
KAR Finalizes Acquisition of COTW (January '19).
ADESA introduces AI to vehicle inspection in the UK
2020:
A challenging yet successful year: We performed well thanks to good buyer demand, even with lower inventory available on the European market
2021:
Despite the many challenges - think of the chip and magnesium shortages which resulted in low inventory - we achieved good results in 2021 and paved the path for growth in 2022.
2022:
We integrated the British and German brands into adesa.eu.
OPENLANE Inc


OPENLANE is backed by
OPENLANE Inc, a global leader
in building the most trusted automotive marketplaces through innovation, technology and people.
| | |
| --- | --- |
| | 100+ OPERATING LOCATIONS ACROSS THE US, CANADA, MEXICO, THE UK AND EUROPE |
| | 1.3M VEHICLES SOLD IN 2022 |
| | 50+ COUNTRIES IN OUR CUSTOMER BASE |
| | 4500 EMPLOYEES |